MCB Lecturers
This is a list with almost everyone who in some way or another is involved in the MCB program.
Amir Abdollahi
Simon Anders
Affiliation: ZMBH
Field of research: Bioinformatics tools for omics data

Thomas Barends
Affiliation: MPI for Medical Research
Field of research: Our group studies anaerobic ammonium oxidation, a bacterial process that is responsible for a large part of the world's nitrogen turnover. This process is not only very interesting because of its global importance, but also because it involves the extremely reactive intermediate hydrazine, which we humans use as a rocket fuel. Using protein crystallography and other biophysical techniques, we try to find out how bacteria produce such unusual and toxic chemicals and how they keep them under control.

Jochen Baßler

Affiliation: BZH
Field of research: Our lab is interested in the biogenesis of the large and small ribosomal subunit in eukaryotic cells. This highly dynamic process is driven by approx. 200 biogenesis factors that act on different nucleolar, nucleoplasmic and cytoplasmic pre-ribosomal particles. We are applying a wide range of biochemical, genetic and cell biological methods to study this process in S. cerevisae and in the thermophile fungi C. thermophilum.

Ilka Bischofs

Affiliation: ZMBH
Field of research:

Our lab studies bacterial signaling networks and bacterial stress responses. We work with Bacillus subtilis and use and interdisciplinary approach that combines quantitative imaging, genetic and molecular methods with biophysical and computational approaches.

e-mail: i.bischofs@zmbh.uni-heidelberg.de
website
Steeve Boulant

Affiliation: Uni Klinikum
Field of research:

In the Boulant Lab, we are investigating how cellular polarity is achieved and regulated in intestinal epithelium and how it participates in the maintenance of barrier functions and in the control of viral infection.

e-mail: s.boulant@dkfz-heidelberg.de
website
Michael Boutros

Affiliation: DKFZ
Field of research: Our lab is interested in the systematic analysis of signalling pathways during development and disease. We use genomic technologies as well as cell biology and genetics in model systems and human cells in order to dissect how signals are secreted, how they are received and transmitted.


e-mail: m.boutros@dkfz.de
website
Britta Brügger
Michael Brunner

Affiliation: BZH
Field of research: Circadian Rhythms and Molecular Clocks

Bernd Bukau
Affiliation: ZMBH
Field of research: The goal of our research is to understand the molecular mechanisms and
functional networking of chaperones in protein biogenesis and quality control. We furthermore aim to elucidate causes and consequences of protein aggregation related to disease, including cancer and neurodegeneration. Within the past years we extended our models from E. coli to S. cerevisiae, C. elegans and human cells, and are employing multi-disciplinary approaches ranging from genetics and molecular biology to biochemistry and biophysics.
Christine Clayton

Affiliation: ZMBH
Field of research: We study mRNA degradation and translation control. Trypanosomes depend heavily on post-transcriptional mechanisms to control gene expression and are an ideal model system. We use high throughput and "omic" technologies as well as classical methods to study the complexes that degrade mRNAs, and how they are controlled. Our work also has a practical side because trypanosomes cause diseases in millions of people and their domestic animals.

Tobias Dick
Affiliation: DKFZ
Field of research: We are investigating signaling pathways by which endogenous hydrogen peroxide contributes to the regulation and deregulation of cellular physiology. We are interested in the nature of redox alterations that accompany inflammation and malignant growth. Special attention is devoted to the molecular mechanisms by which H2O2 achieves specificity as a signaling molecule. Another focus is the effort to uncover and understand the spatio-temporal dynamics of redox processes in vivo.


e-mail: T.Dick@dkfz.de
website

Sven Diederichs

Affiliation: DKFZ
Field of research: The largest part of the human genome is transcribed into long non-protein-coding RNAs (lncRNAs), but the functional role of this important class of molecules in health and disease is largely unknown. Our research elucidates the function and regulation of lncRNAs mainly in lung cancer complemented by projects in liver and breast cancer and leukemia. For our research, we use innovative techniques in molecular and cellular biology such as genome editing and RNA affinity purifications.


e-mail: s.diederichs@dkfz.de
website
Stefan Fischer
Affiliation: IWR
Field of research: Our goal is understanding the biochemical mechanisms of proteins, using computer simulations to complement experimental data. These are applied to understand substrate binding and transport, the catalytic mechanism of enzymes, and the conversion of energy by transmembrane ion-pumps or molecular motors. The resulting knowledge can serve for drug design, to optimize biotechnological processes and to inspire developments in the nanotechnologies.

Freddy Frischknecht
Affiliation: Universitätsklinikum
Field of research: We study the motile forms of the malaria parasites that are transmitted by mosquitoes. To this end we use reverse genetics to delete genes that are important for parasite formation and migration and study the effects of these deletions by different microscopy techniques. We also collaborate closely with colleagues in physics and are interested in experimental vaccines.

Jan Haas

Affiliation: Uni Klinikum
Field of research: Genetic Origins of Cardiovascular Diseases

Janosch Hennig

Affiliation: EMBL
Field of research: The Hennig lab uses a hybrid structural biology approach, combining mainly NMR with small-angle scattering methods to determine structures and dynamics of larger protein-RNA complexes. These complexes are involved in translation repression, mRNA degradation and transcription regulation, where long non-coding RNAs contribute to the binding of chromatin-modifying complexes to chromatin.


Ingrid Hoffmann

Affiliation: DKFZ
Field of research: The Hoffmann lab is studying the mechanisms that control duplication of the centrosome in normal and in cancer cells. The central question behind our work is how the centrosome controls cell function and how defects in these structure cause a remarkable range of human diseases including cancer.


e-mail: ingrid.hoffmann@dkfz.de
website

Ilse Hofmann

Mandy Jeske
Claudio Joazeiro
Affiliation: ZMBH
Field of research: Ubiquitin and neurodegeneration
Henrik Kaessmann

Affiliation: ZMBH
Field of research: A primary goal in biology is to understand the molecu­lar basis of phenotypic evolution, most notably that of humans and other mammals. Most phenotypic differences between species are likely due to regulatory mutations that affect gene expression. Our lab is therefore generating comprehensive sets of RNA-seq data and various other high-throughput "omics" (e.g., epigenomic, metabolomic, proteomic) datasets for a large collection of tissues from representative mammals and performs integrated analyses of these data to study the expression (regulatory) evolution of mammalian genomes across gene types, lineages, organs, developmental stages, cell types, chromosomes and sexes.

Ursula Klingmüller

Affiliation: DKFZ
Field of research: The focus of our division is aimed at the quantitative analysis of signaling in mammalian cells. We have pioneered dynamic pathway modeling and advanced standardized data generation for mathematical modeling purposes. The main projects of the division address (i) unraveling principal mechanisms of erythropoietin (Epo)-mediated cellular decisions in the hematopoietic system, (ii) bridging from the cellular to the whole organ level during liver regeneration and in liver diseases and (iii) insights into altered regulation in cancer and prediction of strategies for efficient intervention in diseases (lung cancer, drug-induced liver injury, viral infection).


e-mail: U.Klingmueller@dkfz.de
website

Michael Knop

Affiliation: ZMBH
Field of research: The Knop lab is focussed on the understanding of cellular processes related to cell morphogenesis and cell signaling. We apply systemic approaches to understand the collective behavior of molecules and how they provide functionality to cells. Our goal is to gain a quantitative understanding by using state-of-the art methods, in particular advanced microscopic techniques or instrumentation in order to visualize the spatial and temporal behavior of molecules inside living cells.


e-mail: m.knop@zmbh.uni-heidelberg.de
website

Katharina Kubatzky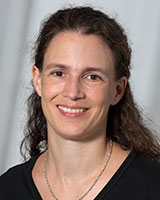 Affiliation: Uni Klinikum
Field of research: We are interested in mechanisms of bacterial immune evasion and the function of Rho GTPases and cytokine receptors in the innate immune system.

Michael Lanzer

Affiliation: Centre for Infectious Diseases
Field of research: Molecular Parasitology, mechanisms of drug resistance in P. falciparum; antigenic variation, cytoadherence, protein trafficking in P. falciparum, membrane transport processes, natural protection from malaria by haemoglobinopathies.

John Lindner

Affiliation: BioMedX
Field of research: Rapid Identification of Auto-Antigens in Autoimmune Diseases


e-mail: lindner@bio.mx
website

Frank Lyko
Affiliation: DKFZ
Field of research: Epigenetic mechanisms regulate the interpretation of genetic information and adapt gene expression patterns to changing developmental or environmental contexts. Our research focuses on understanding the biological function of DNA methylation, which represents the best-studied and arguably most relevant epigenetic mark.


e-mail: f.lyko@dkfz.de
website

Alexis Maizel
Affiliation: COS
Field of research: Our lab is interested in the molecular and cellular basis of developmental plasticity in plants. We focus in particular on the role of small regulatory RNAs (micro-RNAs) and their role in controlling root growth.


e-mail: alexis.maizel@cos.uni-heidelberg.de
Matthias Mayer

Affiliation: ZMBH
Field of research:

Our research focus is the molecular mechanism of Hsp70 and Hsp90 chaperones. We analyze their conformational dynamics, how they are controlled by cochaperones and how they influence the conformation of client proteins, among which are many key regulatory proteins such as
transcription factors and kinases. To characterize these proteins and protein-protein-interactions we mainly use biochemical and biophysical techniques including hydrogen exchange mass spectrometry and fluorescence spectroscopy.

Benjamin Meder

Affiliation: Uni Klinikum
Field of research: Genetic Origins of Cardiovascular Diseases

Aubry Miller
Affiliation: DKFZ
Field of research: The Cancer Drug Development group discovers and develops small molecule inhibitors, as the first step in creating novel cancer therapeutics. These small molecule inhibitors can be used as research tools to help elucidate the role(s) that target proteins play in cancer, and can be starting points for more advanced drug development projects. Research projects in the group tackle topics such as target identification and validation, assay development for high throughput screening, medicinal chemistry optimization and the synthesis of chemical biology probes, and the establishment of phenotypic cellular assays to profile small molecule inhibitors. The group consists of an interdisciplinary team of chemists and biologists with expertise in drug discovery.

e-mail: see website
website

Axel Mogk

Affiliation: ZMBH
Field of research: Bacterial secretion and virulence; Protein folding and quality control; Molecular chaperones and proteases


e-mail: a.mogk@zmbh.uni-heidelberg.de
website

Carmen Nussbaum
Affiliation: ZMBH
Field of research:Our group aims to elucidate causes and consequences of protein aggregation in neurodegenerative diseases. These diseases exhibit a complex pathology involving non-cell autonomous effects and progressive spreading of protein misfolding. Using the metazoan model system C . elegans we want to understand how local protein misfolding is affecting neighboring cells and tissues and how proteostasis is orchestrated at the organismal level.

Gislene Pereira

Affiliation: DKFZ
Field of research: Our group is interested in understanding the role of centrosomes in cell cycle progression and ciliogenesis. For this, we use a broad range of cell biology, biochemical and genetic techniques to investigate centrosomal-associated signalling cascades in budding yeast and cilia formation in mammalian cells.


e-mail: g.pereira@dkfz.de
website

Jirka Peschek

Affiliation: BZH
Field of research: Our group is interested in RNA Processing and Repair.

Stefan Pfeffer

Affiliation: ZMBH
Field of research: Cryo-EM analysis of the co-translational machinery for protein folding and maturation

Alessia Ruggieri
Affiliation: CIID at the University Hospital
Field of research: Throughout the infection, viruses elicit multiple host cell responses including innate immune and stress responses. We investigate how RNA viruses, such as hepatitis C virus, dengue virus and Zika virus, utilize or antagonize the host translation machinery as well as stress response pathways to escape antiviral activation and ensure their progeny production.

Klaus Scheffzek
Elmar Schiebel
Affiliation: ZMBH
Field of research: Segregation of chromosomes in mitosis and regulation of mitotic exit

Anne-Lore Schlaitz
Affiliation: ZMBH
Field of research: The Schlaitz lab investigates the structure and dynamics of membrane-bound organelles during mitosis. We would like to understand how the shape and position of organelles are controlled during cell division and how organelles and microtubules cooperate to ensure successful mitotic progression. We currently use tissue culture cells as models and apply a range of advanced imaging methods as well as biochemical assays.

Ilme Schlichting

Affiliation: MPI
Field of research: Flavin-based Photoreceptors, Heme Thiolate enzymes.

Sebastian Schuck
Affiliation: BZH
Field of research: Organelle-selective autophagy


Bernd Simon

Irmi Sinning
Affiliation: BZH
Field of research: Protein Transport by SRP and Membrane Proteins

Thomas Söllner
Affiliation: BZH
Field of research: Our goal is to reveal how the molecular fusion machinery assembles and controls calcium-triggered exocytosis and fusion pore dynamics. We study the role of defined regulators at distinct steps of the assembly pathway using reconstituted fusion and cellular exocytosis assays. To obtain structural information, we are collaborating with other laboratories in Heidelberg.

Georg Stoecklin

Affiliation: ZMBH/CBTM
Field of research: By regulating the stability and translation rate of mRNAs, cells can rapidly turn on and off the expression of critical proteins. We examine molecular mechanisms that determine the translation and turnover of mRNAs in cells of the mammalian immune system, in cancer cells and in the context of stress responses.

Aurelio Teleman
Affiliation: DKFZ
Field of research: The lab studies how cells regulate their growth, using both Drosophila and mammalian tissue culture. This has implications for both normal animal development and cancer development


e-mail: a.teleman@dkfz.de
website

Andreas Untergasser
Affiliation: ZMBH
Field of research: Our research focuses at the border between
bioinformatics and molecular biology. We cover primer design with
contributions to the tool Primer3 and the development of Primer3Plus and
quantitative PCR with contributions to the machine intependent data
format RDML and the development of the editor RDML-Ninja. In the last
years we expanded our research into the field of next generation
sequencing in collaboration with the EMBL.

Mirko Völkers

Affiliation: Universitäts Klinikum
Field of research: Our lab studies growth and survival of cardiac myocytes under physiological and pathological conditions. Specifically, we are interested how translational regulated networks of mRNAs contribute to gene expression control during cardiac stress. We use high-throughput technologies as well as molecular biology and genetics in in vivo disease model systems to study post-transcriptional gene expression control with the overall goal to to maintain cardiac structure and function after myocardial infarction or pressure overload.

Nora Voegtle

Affiliation: ZMBH
Field of research: Mitochondrial proteostasis and protein quality control.


Rebecca Wade

Affiliation: HITS/ZMBH
Field of research: Molecular and Cellular Modeling. The group works on the development and application of computer-aided methods to predict and simulate biomolecular interactions. The focus is on proteins and our computational approaches are mostly based on the three-dimensional structures of macromolecules. We take an interdisciplinary approach, entailing collaboration with experimentalists and concerted use of computational approaches based on physics and bio-/chemo-informatics. The broad spectrum of techniques employed ranges from interactive, web-based visualization tools to atomic-detail molecular simulations.


e-mail: r.wade@zmbh.uni-heidelberg.de
website

Klemens Wild

Affiliation: BZH
Field of research: mechanisms of key cellular processes at the atomic level. We focus on molecular machines involved in protein targeting, insertion and membrane translocation. The combination of structural biology to elucidate the three-dimensional architecture of macromolecular complexes with functional analyses provides the mechanistic principles